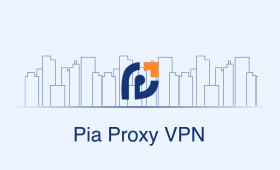 What can do for me?
Dynamic IP proxy can protect privacy, security and peace of mind
When you use , it is very difficult for cybercriminals, ISPs and general snoopers to track your online actions.It has a large number of anonymous IPs and virtual locations, one-click automatic connection to high-speed proxy servers, you will be more difficult to be tracked and enjoy online privacy.

With 's tens of millions of anonymous IP addresses, you can use the Internet in the way it was meant to be - accessible to everyone.It gives you a layer of protection that no other online security tool can, As you roam the web, you can be sure that your data is always safe.
Enjoy all the benefits with
Global Internet Access
No matter where you are, bypass geo-restrictions and access any content you want anytime and enjoy safe, fast and stable access without buffering.
Use on any device
Easy to use, one-click connection
Get 24/7 customer support
Get
Huge IP Proxy Server
is the top IP proxy in the world. Download and enjoy fast, stable and uninterrupted connections. 7800 VPN proxy servers in 200 countries. More servers means you are sure to find a nearby server and always get a stable and secure connection.
Global coverage
350 million IP addresses worldwide. Continue to provide new IP addresses and hide your true location.
High speed connection
protects you from bandwidth limitations, data caps and loading screens.
Easy to use
Simple and intuitive IP proxy. Even new users will quickly learn how to use it.
Works with all devices
The world's leading IP address, with specialized applications for major mainstream platforms. No subscription required, just a few simple steps to install it on your phone, computer or iPad!
Don't want to connect the entire device? Applications that connect to can be selected as well as applications that remain on the local network.
Get Your APPs
Download and use in 3 steps
1. Download app

Download and install the app on your device

2. Connect to proxy server location

With just one click, instantly connect to the location that suits you best, or choose one from our global network

3. Enjoy Quick Browsing

Unblock YouTube, Facebook, Twitter, and other services to browse your favorite content
Frequently Asked Questions
Is it legal to use a proxy to hide your IP?
Yes. Using a VPN proxy is legal in most countries of the world. Individuals and companies around the world use them all the time to protect their private information and online activities.
Should I keep the proxy on all the time?
Yes, we recommend that you keep turned on while your device is connected to the internet. It's the only way to ensure your true location is hidden, your online data is encrypted, and your browsing privacy is protected.
How to choose a IP proxy?
The first thing to consider when choosing a IP proxy is security. Reliable proxy service is always committed to internet privacy and freedom. Also, it never stores your data. Second, you'd better choose a IP proxy with solid performance, so you can surf the Internet at all times without interruption.
is the best IP proxy that provides stable and fast connection and you can use unlimited bandwidth for life.
Is it difficult to set up a IP proxy?
It depends on the proxy you use. Some free IP proxy require complicated manual configuration, while is very beginner friendly. Its interface is simple, you just need to click the connect button. Once it says "Connected", the setup is complete. You can surf the web securely and privately.